Kansas Strikes Down Hybrid Ban
Sunday, March 26, 2006
(SNN Topeka) A proposed ban on human-animal hybrids in Kansas died Friday when the Kansas House ended debate early on the issue.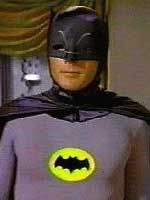 The vote was 63-62 against the proposal from Rep. Mary Pilcher Cook, R-Shawnee. Cook wished to make it a felony to create or attempt to create a hybrid embryo that combined non-human and human tissue. The prescribed punishment would have been 5 years in prison and a $1 million fine.
On major problem Kansas lawmakers have with the idea of human-animal hybrids is that scientist may use gene therapy and dna manipulation to create increasingly stupider human beings, which would ultimately be elected to the state legislature. The new bird brained super idiots could replace the Kansas government within one generation.
The subject of human-animal hybrids has been quite controversial. While they may get higher mileage, some question whether the increased cost is worth the saved gas. Early on, many feared that battery problems or low acceleration would be a major problem. However, it is theorized that a human cheetah hybrid could reach speeds up to 70mph. The biggest danger with a cheetah-human hybrid would be the creation of a street walking cheetah with a heart full of napalm.
Complaints:
I'm a street walking cheetah with a heart full of napalm
I'm a runaway son of the nuclear a-bomb
I am a world's forgotten boy
The one who searches and destroys
Honey gotta help me please
Somebody gotta save my soul
Baby detonate for me
Look out honey, 'cause I'm using technology
Ain't got time to make no apology
Soul radiation in the dead of night
Love in the middle of a fire fight
Honey gotta strike me blind
Somebody gotta save my soul
Baby penerate my mind
And I'm the world's forgotten boy
The one who's searchin', searchin' to destroy
And honey I'm the world's forgotten boyt
The one who's searchin', searchin' to destroy
Forgotten boy, forgotten boy
Forgotten boy said hey forgotten boy
Post a Comment
Links to this post: