Christian Group Boycotts Ford
Wednesday, June 01, 2005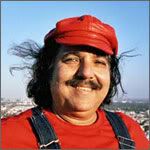 (SNN Thiruvananthapuram) The American Family Association (AFA) criticized Ford for donating money to gay-rights organizations. Ford Motor Co. has offered to give up to $1000 to the Gay and Lesbian Alliance Against Discrimination for every Jaguar and Land Rover it sells. The group also complained about Ford's sponsoring of gay pride celebrations and "redefining the definition of the family to include homosexual marriage."
Just one week ago, the AFA claimed victory in its boycott of Walt Disney Co. "Disney has become one of the less egregious perpetrators of the homosexual agenda, so we have decided to focus our resources on more pivotal issues," said AFA President Tim Wildmon. When asked about the effects of the long term boycott by the AFA, a Disney spokesperson said, "Who?"
But is one more boycott from the AFA really meaningful. As of Tuesday, it was calling for action against the Carl's Jr. hamburger chain (to protest its racy new ad featuring Paris Hilton), Kraft Foods (sponsorship of the 2006 Gay Games), Mary Kay Cosmetics and Old Navy stores (for advertising on "Desperate Housewives") and NutriSystem Inc., the weight-loss company (for airing salacious TV ad). If the AFA keeps boycotting companies such as these, its members will eventually die of hunger and malnutrition, and no one will care because they are ugly and wear bad clothes.
"Diversity is very important to Ford, and it goes beyond homosexuality."
Marcey Evans, a spokeswoman for Ford, said in an interview Wednesday that the AFA was misusing "diversity" by treating it as a code word for "homosexuality." But "to Ford, diversity is a much broader definition than simply homosexuality," she said. "Diversity is very important to Ford, and it goes beyond homosexuality."
This is the last in a long line of controversial promotions by Ford. Who could forget the chaos that ensued from the "March Masti" by Ford India? Or the lucky couple that went home to find Ron Jeremy hiding in their trunk? There was also the free "100 Years of Backseat Higinks" video of 2003. And, who could forget last summer's "Get a happy ending when you buy a Probe"?
Complaints:
Hold it, aren't AFA members ALREADY ugly and wearing bad clothes?
As for Ford and that whole "diversity" bit, how dare Ford advocate such a thing! Next thing you know, they'll be advising that negroes and womenfolk ought to get the vote!
- Badtux the Snarky Penguin
Post a Comment
Links to this post: