Roberts Suffers from Dangerous Memory Lapses
Monday, July 25, 2005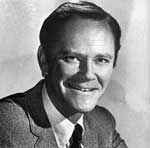 (SNN Washington) Supreme Court nominee John Roberts Jr. has repeatedly said that he did not belong to the conservative network of lawyers known as the Federalist Society. Interestingly enough, he was listed as a member of their steering committee in their 1998 leadership directory.
A copy of the Federalist Society Lawyers' Division Leadership Directory, 1997-1998 lists Roberts, then a partner at the law firm Hogan & Hartson, as a member of the steering committee of the organization's Washington chapter and includes his firm's address and telephone number.
This lapse of memory could signify a problem for Roberts. For consistency, it is important for a member of the Supreme Court to remember cases that the Supreme Court has decided upon, especially if, for instance, they had written something in reference to the case.
This lapse of memory could signify a problem for Roberts.
However, many say that the memory loss could actually benefit Roberts, as the society's alignment with conservative GOP politics and public policy makes Roberts's relationship with the organization a potentially sensitive point for his confirmation process. Many Democrats regard the organization's goal of burning Democrats at the stake with suspicion. The organization is, however, supported by Joe Lieberman.
Whether this helps or hurts Roberts, it is apparent that his has suffered some sort of head trauma. Perhaps he banged a gavel with a little too much vigor, and it rebounded, crushing his frontal lobe. Perhaps he stood too close to an exploding mountain. Or perhaps something unspeakable (such as a UFIA) happened to him during one of the meetings of the Federalist Society, which he may or may not have attended, forcing him to block out memories of the organization. These are all completely plausible scenarios. It is not at all possible that this man, chosen to the highest court in the land, could be lying.
Complaints:
It's also possible that Roberts was automatically enrolled in the Federalist Society because he accepted a partnership at Hogan & Hartson. Right now another partner at that law firm (Mr. Lewis H. Goldfarb) is one of the Society's Advisors for Trial & Appellate Issues. They probably, as a matter of policy, make sure one of their lawyers serves in some capacity (or is at least listed as a member).
MSNBC's description of the Federalist Society: "The Federalist Society was founded in 1982 by conservatives who disagreed with what they saw as a leftist tilt in the nation's law schools. The group sponsors legal symposia and similar activities and serves as a network for rising conservative lawyers."
That doesn't exactly sound like the Klu Klux Klan and I don't think that Robert's has ever "forgotten" that he's a Conservative.
Post a Comment
Links to this post: