One Year Ago
Thursday, November 10, 2005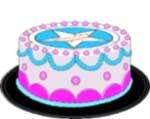 Two years ago in August, we first sat down with investors and pitched the idea of NewsBlog 5000, the news source of the future. In January 2004, we began building our multimillion dollar data center in Eastern Europe. We planned to have more than enough time to cover the 2004 election. We launched in early October. Due to circumstances beyond our control, our data center was destroyed by local villagers. No one had time to read our original article "Bush Already Packing". We relaunched shortly after the election, one year ago today.
We planned to make no money during our first year of operation. As we have met our goal, our investors have agreed to fund us for another year. During the past year, a large number of people, significantly more than twelve, have visited our web site, and our writing has been featured in Slate Magazine and SCOTUS wire. During the next year, we plan to bring you the same quality of reporting that we have shown you in the past.
Ryan Maynard, Editor
Complaints:
Yeah, your're the big wax mofo margarine man!
As a full time mime and part time day trader, I find your articles highly informational in my stock purchases. When you guys went on a team building excursion, I purchased all the Flukkco (makers of the Big Shit Scooper 5000 shovel) stock I could find because I figured getting your newsteam together would create a natural shit storm wherever you stayed.
Good going! You're my favorite goo boy.
Post a Comment
Links to this post: