Mobsters wanted to Whack Geraldo
Tuesday, July 11, 2006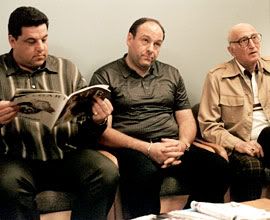 (SNN Philadelphia) Last Night, on Geraldo at Large, Geraldo Rivera went to Philadelphia to investigate a plan to kill Geraldo.
Geraldo talked to the man who said he stopped the plot, Gaetano "Tommy Horsehead" Scafidi. Mr. Horsehead said that mob boss John Stanfa ordered him to kill reporter Geraldo Rivera, if he ever returned to Philadelphia. The orders came after Geraldo and his camera crew confronted Stanfa about his mafia credentials.
According to a USA Today poll, over 59% of Americans would kill Geraldo if they thought they could get away with it. Twenty percent were undecided. And an additional 19 percent said they might hire someone to do it. Two percent said they believed Geraldo's mustache was quite stunning.