ABC to show: The Path to FoleyGate
Saturday, October 07, 2006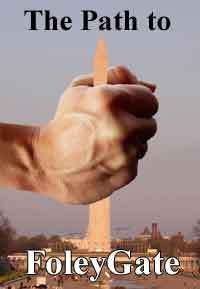 (SNN New York) Sources have leaked that ABC's new docudrama "The Path of FoleyGate" may contain some inaccurate information. It is even rumored that the docudrama has angered former President Clinton.
In a letter to the head of ABC parent company Disney, senior Clinton staffers said the program is factually inaccurate and wants ABC to scrap scenes from the mini series.
Certain scenes suggest lapses by the Clinton administration allowed Foley to continue to harass young men. One scene even implies that Clinton administration officials did not release information on Foley because they feared that attention would be taken away from the President's impeachment.
The first scene of the movie starts as a CIA team beg National Security Advisor Sandy Berger to intervene as they watch Foley masturbate a teenager. Berger refuses to act as CIA agents plead, "Can we stop him from jackin it?"