Senate Building Evacuated
Wednesday, February 08, 2006
(SNN Washington) A US Senate office building was evacuated Wednesday evening after a sensor detected the presence of a possible badger. A second confirmation test came back negative.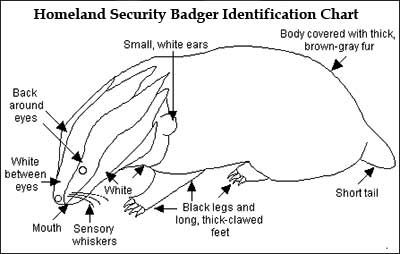 Eight senators and more than 200 staffers were evacuated from the Russell Senate Office Building, just north of the Capitol building. The evacuees were taken to an underground parking garage next to the building, said a spokeswoman for Senator John McCain.
Police said no one showed his symptoms of badger exposure, leading one security expert to suspect a false alarm.
If they badger had been released in the building, those who were exposed would have exhibited an array of vicious scratches and bites, or what Dean Wilkening of the Stanford University Center for International Security and Cooperation calls, "very distinct, very sudden onset symptoms."
Police have ordered those evacuated to remain in the parking garage until additional tests are complete.