President Bush's Greatest Accomplishment
Sunday, May 07, 2006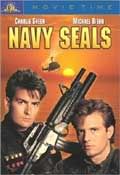 (SNN Berlin) U.S. President George W. Bush has often been criticized for what he has done in office. It is said that the media rarely focuses on the positive aspects of his Presidency.
Now, that has changed. A German reporter yesterday asked George Bush what his best moment in office was. "You know, I've experienced many great moments and it's hard to name the best," Bush told the reporter "I would say the best moment of all was when I caught a 7.5 pound perch in my lake."
When asked about his worst moment in office, the President came as close as he ever has to explaining his 7 minute freeze up on Sept. 11. "In such a situation it takes a while before one understands what is happening," Bush said. "I would say that this was the hardest moment, once I had the real picture before my eyes."
Sadly for the President, he was not able to catch the 7.5 pound perch on his own. The entire fishing trip was an event carefully scripted by Carl Rove to boost the ego of the President.
Before the President got to his fishing hole, Rove and two navy seals donned wetsuits and slipped into the water. They took with them a small variety of fish including the 7.5lb perch. At intervals carefully designed to boost the President's self assurance, the fish were placed on his hook.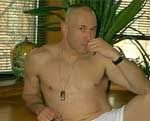 Rove's operation was not without danger. At one point, the advisor became tangled in the line, and was almost reeled in by the President, who would have surely had him stuffed and mounted. However, this would not have been the first time that Mr. Rove had been mounted in the White House.
Complaints:
The largest perch ever caught in the last 100 years, was 4.2 lbs. in 1949. This man has lied about every single thing in the entire presidency. Haha.
Post a Comment
Links to this post: