Strategy for Victory Publicly Released
Wednesday, November 30, 2005
(SNN Washington) Today, President Bush will detail, for the first time, a public version of the White House plan for the Iraq War. The White House, this morning, produced a 35 page document entitled National Strategy for Victory in Iraq.
The main strategy for Iraq is staying the course.
The main strategy for Iraq is staying the course. This added to a dose of spreading freedom, self-determination, and not withdrawing before the job is done. "I want our troops to come home, but I don't want them to come home without having achieved victory," he said on Tuesday in brief comments to reporters in El Paso during a visit to the Mexican border. "And we've got a strategy for victory."
The White House said at that the new strategy is not actually a new strategy, but the current strategy has never been assembled into a single on classified document. In addition, they added that the strategy was a very neatly bound.
The White House said at that the new strategy is not actually a new strategy.
While President Bush did not give any specific timetable for exiting Iraq, a senior administration official said that the ultimate goal was to move to a "smaller, more lethal" American force. Apparently, while we believe that the Iraqi people have not seen enough death and destruction, we feel confident that, in the future, we can be more efficient at delivering that death and destruction and do it at a much lower cost passing the savings on to the taxpayer.
The president will not only be spitting out completely useless rhetoric, but he will also set short, medium, and long-term goals for our presence in Iraq. Amongst the short-term goals are ending terrorism, rebuilding Iraq, and standing up Iraqi security forces.
Editor's Note
Wednesday, November 30, 2005
Faithful readers, I want to let you know that I'm doing everything in my power to get you your news and information as you are accustomed from our humble service.
Despite our best efforts, we have been unable to remove your and my favorite advice columnist, Alice Humbees, from the local jail. It seems the judge that handled her arraignment and was a former love interest and the relationship ended badly.
James Skippenofsky is out of the hospital, but because of our affordable, yet sometimes hard to understand, health plan, he is being shipped off to a health spa in the Swiss Alps.
Personally, I have been working on lining up some guest columnists for your reading pleasure. We are hoping to have something up soon from Roy, former bus driver for Bob Dole.
Ryan Maynard, Editor, NewsBlog 5000
Editor's Note
Saturday, November 26, 2005
I am afraid that NewsBlog 5000 must shut down for the next couple of days. With half of our news team still in the hospital and the other half in jail, it is difficult to produce articles.
Ryan Maynard, Editor, NewsBlog 5000
Editor's Note
Friday, November 25, 2005
I would like to make a few apologies.
Firstly, Newsblog 5000 would like to apologize to everyone in the United States of America for our Thanksgiving Day article. I had given the news team the day off and just asked that they come in for a couple of hours to paint our lobby. It should be noted that I had no idea of the hallucinatory effects of six people using spray paint in a confined space.
I would also like to apologize for the lateness of this apology. Unfortunately, our advice columnist, Alice Humbees, was involved in an altercation this morning at a Wal-Mart. In addition, I would like to apologize to those who were injured, especially the first responders.
Ryan Maynard, Editor, NewsBlog 5000
Man Confused about Thanksgiving
Thursday, November 24, 2005
(SNN Lansing) Today, hundred of People across the United States will celebrate the Holiday of Thanksgiving. But not everyone is sure why we do this. One of these people is Manny Mandelbrot. Today, we'll try to set the record straight for people like Manny.
Edward "Manny" Mandelbrot of Updike Michigan is confused about the meaning of the American holiday of Thanksgiving. "I seem to remember them telling us some nonsense in school about [fornicating Native Americans] helping out European settlers and keeping them from starving and stuff, but that just seems like a dumb story. And as far as that goes, I don't think Americans need any more of an excuse to stuff themselves. Maybe we should have a National day of Fasting."
Manny is correct in one thing. The Native American's were not actually helping out the Pilgrims. In reality the Pilgrims invited the Native Americans to their festival celebrating a long and difficult harvest.
The main food the Pilgrims would eat at the sort of festival was excrement of animals in the surrounding forest. The consumption of excrement is, in fact, the main reason they were forced to leave Europe. The Pilgrims weren't digging into pumpkin pie with a fork either. In the Seventeen century, it was more common to eat with chopsticks, and dessert would have consisted of fried rice noodles dipped in sweet and sour sauce.
And yes, Manny, the Native Americans were fornicating. After the first Thanksgiving, the European settlers and Native Americans participated in a gigantic orgy. Afterwards, the settlement went back to preparing for the long winter, and the Natives returned to their village and died of syphilis.
Skippy Pirates Software
Wednesday, November 23, 2005
For a long time, we have been reporting news about software piracy. Personally I am amazed at how many people were actually involved in the process of software piracy. So this week I decided that I would attempt piracy myself. I decided to make my target a big one – games for the Xbox 360. The Xbox 360 was supposed to be released this week, and there were huge shortages everywhere.
In order to prepare myself, I ordered some gear online, watched some films on piracy and waited for the big launch night. I should add that my friend Frank was instrumental though the support that he gave me, and the loan of his white, unmarked, windowless panel van. Frank's panel van was instrumental to our plan, because our state is land locked and I was not able to find a large galley on such short notice.
Finally the night of the 360 launch came. We waited until midnight and then started slowly cruising the streets. Finally we found a group of teenagers. Each of them had a 360 under his arm and at least one game a piece.
We pulled up alongside the teenagers and I waved my cutlass at them and in my best pirate voice demanded their booty. Despite the cold 27" of steel they were facing, they seemed more confused than anything else. Finally, I said, "Give me your games, ye scurvy curs."
They were reluctant and belligerent at first, calling my several names, despite the promise of cold steel. But then Frank leaped into action. You should have seen the look on their faces, when the side door of the van opened, and there was Frank, also in full pirate regalia, book ended by two 3" canon.
Frank first fired a warning shot over the heads of the teenagers. The 6 pound lead ball collapsed in several feet of the wall of the local post office. As Frank lowered the second canon to point at the teenagers, they suddenly changed their minds and handed over not only their games, but their new Xboxes as well.
All in all, Frank said that it was a successful night of piracy. He thinks we will make a lot of money selling the Xbox systems on EBay, even with the urine smell. Despite our success, I do not think I will try piracy again. It seems like quite a dangerous business, and I can see why it is so vilified.
James Skippenofsky, Skippy Does It All
Japan to have Military again
Tuesday, November 22, 2005
(SNN Tokyo) For the first time after the United States stripped the country of the right to have an armed forces, Japan will once again have a military. This marks the first revision of Japan's Post WWII constitution.
Some believe the revision will mean very little.
Some believe the revision will mean very little. Japan has already skirted the constitution by building "Self-Defense Forces". But the revised constitution may raise tensions with neighbors.
Former Prime Minister Yoshiro Mori, who led the constitutional revisions, says that the constitution needs to be changed because it was written under the influence of American occupiers. "We cannot possibly say the constitution was created by the Japanese people's own hands," Mori says. "Finally now the time has come for us to compile our own constitution."
"Finally now the time has come for us to compile our own constitution."
The new revision of the constitution maintains Japan's official pacifism. However there is still a little bit of wiggle room that would allow Japan to attempt to conquer the entire world.
Some say that the change in the constitution has something to do with a strange order that has been sent to an Osaka robotics factory. The anonymous agency has ordered over 2500 battle ready M9 Gernsback Arm Slaves. The Gernsback AS is not only a highly maneuverable bipedal weapons platform, but also nearly invisible to radar. Also ordered was one human sized battle android dressed in a maid uniform. The order is thought to have been placed by Japanese Prime Minister Junchiro Koizumi, who was injured late last week while trying to have sex with a Segway Human Transporter.
Store Refuses to Deliver Xbox 360
Monday, November 21, 2005
(SNN Washington) Today, from Mongolia, President Bush offered strong words to Game Stop employees at the Montgomery Mall in Bethesda, Maryland. Bush made clear that if the store was not able to produce an Xbox 360 by the end of the week, war was inevitable.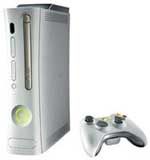 The President has given Game Stop until Friday to produce the game machine. If they fail to produce the Xbox and a copy of the Elder Scrolls IV: Oblivion, Game Stop may find itself at war. 'The military option is my last choice, not my first." the president said. "My intent is for the world to understand that the obligation is up to Game Stop to deliver the [Xbox] 360 like they said they would do. The choice is up to Game Stop to fulfill its word."
Senior administration officials visited the Game Stop near the end of June in order to reserve the gaming machine for the president. Initial talks went well with a $5 deposit being put on the Xbox 360, and a promise that the box would be delivered on time.
However, early Saturday morning an automated message was forwarded to the President by Whitehouse staff. The announcement told the President that his Xbox may not be available until early in 2006.
Through careful surveillance of the Game Stop, the CIA has determined that the store has many boxes that seem the right shape to contain the Xbox 360. In addition, the store is already stocking many of the Xbox 360 accessories.
Game Stop employees have reportedly been getting nervous as Marines have moved into the Montgomery Mall and taken positions in Nordstrom and Sears.
Meanwhile, Tony Blair has pledged a division of the elite SAS force, trained for warfare in more urban environments, like Bethesda. He set out the case for war in a statement to the House of Commons, but many in his ruling Labor Party are against military action.
Springsteen to Get No Up-Down Vote
Sunday, November 20, 2005
(SNN Washington) Favorite Son of New Jersey, Bruce Springsteen will get no Up-Down vote in the Senate. Many are seeing this as retribution for Springsteen's support of John Kerry in the last election.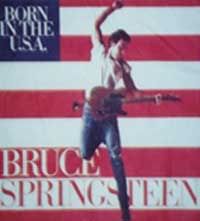 Traditionally, resolutions such as this are brought up and passed unanimously. Some believe the GOP is attempting to block the resolution because Springsteen endorsed John Kerry and made campaign appearances for him last year. But it seems doubtful that, even without Springsteen's support, Kerry would have lost the vote.
Yet others think that says that Senate Majority leader Bill Frist is still upset at Springfield for beating Bob Seger's "Shakedown" for Best Rock Vocal Solo in 1988. Telephone calls to Bill Frist's office seeking comment were not immediately returned.
Springsteen is known for writing many patriotic songs about American people and places-- songs such as Born in the USA, New York City Serenade, Nebraska, Tenth Avenue Freeze-Out, Cadillac Ranch, and Tunnel of Love.
Despite the Republican's blocking the resolution, New Jersey will always appreciate Springsteen. "We'll never surrender looking for ways to honor our local hero who made it big in this land of hopes and dreams," Corzine said.
Go Ask Alice
Saturday, November 19, 2005
Are you sick with those bland syndicated advice columns? Alice Humbees has got the pill for you. Would you like to Go Ask Alice?
We had to do some censoring of this week's go ask Alice. We are sorry for any inconvenience – Ryan Maynard, Editor
Alice
I have a new boyfriend who loves me to talk naughty during sex. The problem is that I can't think of anything to say other than "harder" and "yeah". Personally, I think that "making love" is a beautiful action between two people that must never be desecrated by impure words.
Amy K
AK
Here are some phrases I think will come in handy for you.
… me like you … my sister.
Stick that huge … in my tight …
This means I get an A in history?
Get on your knees and … my … you little …
I'm going to … you better than your mother ever could.
… me like you … your cow.
Come on, I could … better than that when I was a man.
Make sure the camera gets the money shot
Alice
Alice
I met this girl last year and we really hit it off. I approached her several times about having sex, but she always said no. Well, we haven't seen each other for a few months, and yesterday, I ran into her and she said that she wants to have sex now. I feel kind of ackward. I don't just have sex unless i'm real horny or in love or something. It's just that i don't know what to do.
Tim J
TJ
You should tell her that you have discovered that you are gay. And, oh yes, you are gay.
Alice.
Alice
I have noticed that if you have a harder letter, you tend to just tell one of the participants that they are gay and move on to your next letter.
Steve E
SE
You have discovered my deep dark secret. Why don't you go brag about it to your boyfriend?
Alice.
Alice
My husband of six years is ignoring me. We haven't had sex for 5 – 10 months. I thought he was too busy at work or too tired. Lately, I have been nagging him to have sex with me and he has gotten rude. Our relationship has become unbearable. He says he still likes me as a person, but I am scared.
Emma P
EP
During a relationship, especially over six years, people develop different tastes and needs. Your husband is probably just looking for something that he thinks you can not give him. It is probably respect, admiration, or an eighteen year old cheerleader. I bet at least one of those things will reawaken his interest in sex. Oh, or he may just be gay.
Alice
Bush Mocks Marine
Friday, November 18, 2005
(SNN Washington) Yesterday, Rep. John P Murtha, the top House Democrat on military spending, called for the immediate withdrawal of U.S. troops from Iraq. This surprised many of Murtha's colleagues.
Murtha is widely known as the Democrat's most hawkish member.
Murtha is widely known as the Democrat's most hawkish member. Murtha is a former Marine, decorated in both the Korean and Vietnam Wars. Murtha once suggested that the United States go to war with Mexico because "one of them looked at me funny".
In a Capitol news conference, Murtha said, "Our troops have become the primary target of the insurgency." "[Islamic insurgents] are united against U.S. forces, and we have become a catalyst for violence," he said. ". . . It's time to bring them home."
Murtha once suggested that the United States go to war with Mexico
On Tuesday, the Senate rejected a Democratic proposal to require the administration to project dates for a phased withdrawal of troops if conditions permitted.
From South Korea, President Bush told reporters he agrees with Vice President Cheney's view that those who criticize the handling of prewar intelligence are engaged in "dishonest and reprehensible" behavior. It was a rare moment in which Bush was able to put aside his personal cowardice to criticize a decorated Marine. Bush is planning to stay in Asia until it is safe for him to return to the United States.
Vietnam searches for Glitter
Thursday, November 17, 2005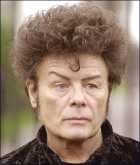 (SNN Ho Chi Min) Today, authorities in Vietnam said they are searching for pop star Gary Glitter, after he fled from Cambodia on charges that he had a sexual relationship with a teenager.
Despite being permanently expelled from Cambodia in 2002, Glitter reportedly had been living in a home in southern Vung Tau city for 7 months with a fifteen year old girl. Foreign Ministry spokesman Le Dung, whose real name is Paul Francis Gadd, said officials had confirmed the story. "I believe that very strict legal measures will apply to him," Dung said.
Unconfirmed reports tell us that Glitter may not be fleeing authorities due to sexual indiscretions. It has been long known that Glitter has made it his life's work to find the Na Na Na Hey Chaka Chaka, and ancient Buddhist relic lost sometime during the second century AD. The last known location of the Na Na Na Hey Chaka Chaka was somewhere in the provinces along the border of modern day Cambodia and Vietnam.

It is not known why Glitter wants the relic. But, if Glitter is able to obtain the Na Na Na Hey Chaka Chaka, he could use it to easily overthrow world governments, destroy entire continents, have sex with as many fifteen year olds as he wants, or even make it back into the top forty.
Last week, Lt. Col. Pol Pithey, chief of the Phnom Penh police's immigration department, said Glitter's lawyer had told him that the former pop star was going to neighboring Vietnam for some time. Vietnam says it will deport Gary Glitter if he is found in the country.
Prime Minister gets Special Gift
Wednesday, November 16, 2005
(SNN Kyoto) For the first summit of his week long tour of Asia, President Bush surprised Japanese Prime Minister Junichiro Koizumi with a Segway, outside Koizumi's formal guest house in Kyoto.
The Segway is a device that uses motors and gyros to balance perfectly, and it is said that it is impossible for any creature smarter than a frog to fall off the device. President Bush was photographed falling off of a Segway in 2003. Since 2003, the President has been practicing, and was able to gracefully roll up to Prime Minister Koizumi.
Considering that the Japanese have not yet been able to make a realistic female android and the Segway is not legal for street or sidewalk use anywhere in Japan, it was suggested that Prime Minister Kozumi use the device as a sexual partner. "Oh, very good," Koizumi said, after riding it a short distance.
Oil Executives Replaced
Wednesday, November 16, 2005
(SNN Washington) A newly discovered White House document shows that big oil executives met with Vice President Cheney's energy task force in 2001. But big oil executives were denying that they had met with the president just last week. There is only one explanation for this: the executives of big oil have been replaced by aliens.
Oil executives claimed that they were not involved in the energy plan.
The document shows that officials from Exxon Mobil Corp., Conoco, Shell Oil Co. and BP America Inc. met in the White House complex with the Cheney aides who were developing a national energy policy, parts of which became law.
But in testimony before congress last week, the same big oil executives claimed that they either were not involved or did not recall being involved in the energy plan. Because we all know that energy company executives are the good guys, merely trying to bring us the power we need at an affordable price in order to drive the economy, there is only one logical reason why these energy executives would give false or misleading information to congress, they are not in fact the executives, but have been replaced by aliens.
Energy company executives are the good guys, merely trying to bring us the power we need
Towards the end of their hearing, Sen. Frank Lautenberg asked the executives, "Where you or any representatives of your companies replaced by aliens in 2001?
"No," said Raymond.
"No," said Chevron Chairman David J. O'Reilly.
"We did not, no," said ConocoPhillips chairman James Mulva.
"To be honest, I don't know," said BP America chief executive Ross Pillari, who came to the job in August 2001. "I wasn't here then."
Shell Oil president John Hofmeister, who has held his job since earlier this year, and may have been the only executive present not to be an alien, answered last. "Not to my knowledge," he said.
Kazakhstan Prepares Attack on AliG
Tuesday, November 15, 2005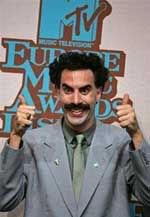 (SNN Astana) The Foreign Ministry in Kazakhstan has announced that they may consider legal action against comedian Sacha Baron Cohen, otherwise known as AliG. Cohen portrays a television reporter from Kazakhstan, named Borat. Borat talks about life in Kazakhstan and how they enjoy shooting dogs and killing Jews.
During the MTV Europe Music Awards show in Lisbon, Cohen's character Borat arrived in an Air Kazakh propeller plane flown by a one eyed drunken pilot. The performance has drawn official ire from the Kazakh government.
"We do not rule out that Mr. Cohen is serving someone's political order designed to present Kazakhstan and its people in a derogatory way," Kazakh Foreign Ministry spokesman Yerzhan Ashykbayev told a news briefing, as he set down his bottle of vodka and adjusted his eye patch.
Officials in Kazakhstan merely want to portray their country to the west as the up and coming urban nation that it is. The country boasts a population density higher than Montana, which, for all of you who studied geography in the United States, is in the United States. And, you don't get to be the sixth largest grain producer in the world by sitting on your hands.
If Kazakhstan decided to go after Cohen, they may only seek financial damages. However, if they send their Kazakhstan's National Security Committee after him, he may be imprisoned or executed. Ironically, if he is executed, he will have the right to a final dog shooting, and Cohen is Jewish.
We Do Not Torture. Mostly
Monday, November 14, 2005
(SNN Washington) U.S. National Security Advisor Stephen Hadly took time to clarify a statement by President Bush on the whether the United States employed torture.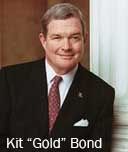 The President had originally said, "We do not torture." Later Hadly explained that the president really meant to say, "we are going to do whatever we do in accordance with the law." But then Hadly went on to add it was "a difficult dilemma to know what to do in that circumstance to both discharge our responsibility to protect the American people from terrorist attack and follow the president's guidance of staying within the confines of law."
In addition, Senator Kit Bond, a member of the Senate Intelligence Committee, told Newsweek Magazine, "enhanced interrogation techniques" had been used with captured Al-Qaeda operatives. This prompted many Americans to ask, "We have a Senator named Kip? Seriously?" Also, Dick Cheney reportedly roughed up Condoleeza Rice in order to find out who took the last jelly donut in a recent meeting of the cabinet.
But torture does have it's detractors. Amongst the detractors is Sen. John McCain. McCain authored an amendment last month to prohibit "cruel, inhuman, or degrading" treatment of detainees in U.S. custody. McCain knows a little about torture. He was imprisoned and questioned by torturers during the Republican primaries in 1999.
Bruce Willis Doesn't Support Troops
Sunday, November 13, 2005
(SNN Phoenix) Right, check it. Bruce Willis is looking to offer any civilian one million U.S. Dollars to he who turns in Osama bin Laden or Abu Zarqawi.
And this is so cool. Because Willis is an actor and he plays action hero on the films, right. But also, he is like a bald nutter with millions of dollars. Kind of a cross between Howard Hughes and Ted Nugent, but instead of wearing the gloves, the geezer has no hair. But, Willis also banged Demi, so he is crazy like a fox.
Willis also banged Demi
SO, anyway, he is an action hero who really, like, plays an actor in real life, but now he is going after bin Laden, which makes him like an action hero in real life, who is really just an actor in the movies. But is he like that Die Hard guy, who is really just an extreme of the rouge policeman cliché, or is he like that guy in the Fif Element?
Personally, I is hoping for the Fif Element guy. He is from the future and has all sorts of futuristic gizmos and what. Also, he say in one scene that his is a meat popsicle, which is way hilarious. That Die Hard guy, what his name? I forget but he's like Irish or Scotsman or something, and those people have very quick temper, they's loose cannons. That is a liability.
Anyway, that Die Hard guy, if he catches bin Laden, one of two things is going to happen. Right. Either he is going to kill bin Laden, only to have him come back alive in the last scene and take a shot at Bruce, or his brother is going to come back in the next movie and inflict major damage on New York. But if he is the Fif Element guy, he will totally blow up bin Laden like he did that Zorg geezer. At least, that's what I fink he did, as I was rounding second base at the time, if you knows what I mean. It must have ended quite racially, because I went to see that sequel the Sixth Sense, and our man was in a way different situation.
He will totally blow up bin Laden like he did that Zorg geezer
But seriously, Willis, why the tightwad? You is supposedly going to make a movie about soldiers in Iraq, and I imagine you is going to make enough to buy that gold toilet you always wanted. Why not offer the reward to soldiers as well as civilians? Really, me, if I'm out in the desert, getting paid $5 an hour to be shot in the ass capturing Osama, I think I should get a share of the loot. And I could totally do it, yeah, I watch all the kung fu movies. Me and me friend Billy, we went down to totally sign up, but they wouldn't take us because we was toking the herb as we walked in and then they's told Billy that he had the clap, but it not really the medical examination, so he had to put it away and go to the clinic.
And Bruce, on a personal note, you turned fifty this year. You should really hang up the action movie shtick. It is time fors you to start looking for your Mrs. Doutfire, or Maybe a Broadway adaption of the Bird Cage.
Robby Holmes, Weekend Entertainment Editor
President Has Late Night
Saturday, November 12, 2005
(SNN Buenos Aires) President Bush is reportedly quite unhappy with last week's summit in Argentina.
Not only did the president have to see protestors, but many of his trade proposals were not swallowed whole by other countries. But worst of all, the President was forced to stay up for dinner.
The state dinner did not start until 10 P.M. and this reportedly made the President very grumpy. The POTUS refused to eat anything other than spaghetti-Os and stuck out his lip when Argentina's Nestor Kirchner suggested that the President should eat what was in front of him and be grateful.
In addition, the President made several statements to the fact that his rag doll cowboy "Little Dubya" would be lonely if he didn't get to bed soon. The President later calmed down when, over an encrypted satellite phone, Dick Cheney read him a bedtime story.
Grassley Wants Power
Friday, November 11, 2005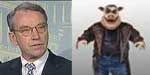 (SNN Washington) It seems only fitting that Senator Chuck Grassley is from a state which excels in the area of hog confinement. Yesterday on NPR's "Talk of the Nation" he revealed himself to be a big supporter of the Energy Hog.
"You know, what--what makes our economy grow is energy," the Senator said. "And, and Americans are used to going to the gas tank (sic), and when they put that hose in their, uh, tank, and when I do it, I wanna get gas out of it. And when I turn the light switch on, I want the lights to go on, and I don't want somebody to tell me I gotta change my way of living to satisfy them. Because this is America, and this is something we've worked our way into, and the American people are entitled to it, and if we're going improve (sic) our standard of living, you have to consume more energy."
American people are entitled to it...you have to consume more energy.
Everybody remembers the Energy Hog. He came to us way back in October of 2005. The Government had just spent two years developing the cartoon hog as a warning against wastefulness.
Iowa has a long history of leading the nation in hog production. According to the Iowa Department of Agriculture, Iowa has a 26% of the nation's total market share of hogs. In 2001, 26.3 million hogs were marketed in Iowa. Additionally, 27.4 million hogs were slaughtered in the state, a figure which that represents 27.9% of the nation's processing market share.
27.4 million hogs were slaughtered in Iowa, 27.9% of the nation's processing market share.
Hog confinement has become a big issue in Iowa. Today, more than 80% of hogs raised for slaughter come from farms where more than 1,000 animals are housed. It has long been feared that the closely confined hogs, already known for their intelligence, would rebel and choose an Uberschwein. A "Super Hog" that would rise up and take control of the human masters. It now seems that this has already happened.
Could Senator Chuck Grassley be the Uberschwein? The Senator has often helped along legislation to protect the interests of massive hog confinement operations. And the Senator also shows a propensity to wallow in his own feces.
Skippy Didn't Do It
Thursday, November 10, 2005
Each week on Skippy Does It All, I try to do something interesting that our readers can relate to. But some weeks, I don't manage to produce a column. Why do you ask? Well sometimes things do not always go so well.
Take one of my first assignments. I wanted to go to a Sci Fi convention with Captain Kirk himself, Bill Shatner. I can not stress enough how important it is to find a recent biography before you meet a celebrity. I did find out one thing though. I think Kirk could have easily won all those fights on the Enterprise. Shatner has a vicious right hook.
If you think a hospital has problems and you want to do an expose, checking yourself in for a kidney transplant is NOT a good idea.
People also do not take it well when you show up on their doorstep and claim they are your birth parents.
Sometimes, the weather can get in the way. When hurricane Katrina hit, I was spending a week riding in a patrol car with a friend of mine on the NOPD. My friend decided that it was time for an early retirement, but I did get a plasma screen TV out of the deal.
On a few occasions, I have had to turn down opportunities for a Skippy Does It All because I am no longer allowed to travel to Canada. I should say for the record that I did not end up in the Maple Leafs' locker room naked on purpose. Nor, when I fled security, did I expect to find my way on to the ice.
Under no conditions should one attempt to become a street performer in Newark.
Also, it is important to note that if you go hunting, sneaking up on the camp wearing a bear costume is not only considered not funny, but actually constitutes a reason for your fellow hunters to open fire.
James Skippenofsky, Skippy Does It All
One Year Ago
Thursday, November 10, 2005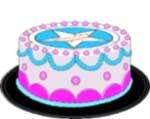 Two years ago in August, we first sat down with investors and pitched the idea of NewsBlog 5000, the news source of the future. In January 2004, we began building our multimillion dollar data center in Eastern Europe. We planned to have more than enough time to cover the 2004 election. We launched in early October. Due to circumstances beyond our control, our data center was destroyed by local villagers. No one had time to read our original article "Bush Already Packing". We relaunched shortly after the election, one year ago today.
We planned to make no money during our first year of operation. As we have met our goal, our investors have agreed to fund us for another year. During the past year, a large number of people, significantly more than twelve, have visited our web site, and our writing has been featured in Slate Magazine and SCOTUS wire. During the next year, we plan to bring you the same quality of reporting that we have shown you in the past.
Ryan Maynard, Editor
Supernatural
Wednesday, November 09, 2005
(SNN Topeka) New standards set by the Kansas State Board of Education have set a new science curricula standard for public school students. The curricula open the door to the teaching of intelligent design.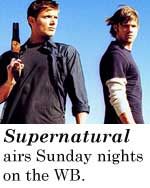 Creationism enjoyed massive popularity before the days of indoor plumbing, but was later replaced by science. The 6-4 vote is seen as a victory for creationists, even though the regulations don't require that the bible be taught in science classes. The newly approved regulations re-write the definition of science. They allow natural phenomena to be explained by means of the Supernatural.
But what other natural phenomena can be explained without the mundane and boring use of science. Through the use of the supernatural, many ordinary processes can be made extraordinary. Why go on and on about boring rotations of the earth, when you can learn that the Sun is actually pulled across the sky by the chariot of Apollo. Why learn about gravitational forces of the sun forcing planets into an orbit, when you can learn that long ago, the Sun and the Moon fell in love and got married. The next time you fly, you can be secure in the fact that instead of learning dull aerodynamics, the engineers who designed your airplane studied the methods of Daedalus, and you will be safe as long as your plane does not try to fly to the sun. Of course, your pilot may be tempted if he sees that chariot.
Supporters of the new standards insist their effort has nothing to do with religion and everything to do with Darwin. They merely have a few questions to ask. For instance, what if angels planted the fossils of dinosaurs during prehistoric times, 6000 years ago or were they lost on the Ark?
Go Ask Alice
Tuesday, November 08, 2005
Are you sick with those bland syndicated advice columns? Alice Humbees has got the pill for you. Would you like to Go Ask Alice?
Alice
I have developed a fetish that may be a little out of the ordinary. I like to go to gas stations that are only open for pay-at-the-pump. I then pretend to be a full service attendant. If anyone asked about the station being closed, I tell them that I have just closed up for the night and can only take credit cards. Lately, after I get done pumping their gas, I have wanted to stick my penis in. What I want to know is, are there any health dangers?
Melvin K
MK
I don't think that's a good idea. Gasoline can cause pretty serious skin irritation. You may try to use a condom, but even then, I imagine that the gasoline would quickly dissolve the condom. Under No Condition should you attempt to smoke afterwards. You may also want to be aware that you are most probably breaking local indecency laws.
Alice
Alice
My fiancé and I are due to be married next year. We have been thinking of abstaining from sex for one month before the event. Do you have any advice for us?
Susan T
ST
You seem to be a bit of a cold fish. Let me key you in to something. Relationships can not function or be healthy without sex. While most marriages go through periods of abstaining from sex, it is usually during the months before and after childbirth. During this time, most men are driven insane and finally begin to have sex with many anonymous women. If you want to abstain from sex before you are married, you should probably be prepared for this to happen.
Alice
Alice
A guy told a friend of mine that the original Buddhists to move to China from India didn't believe in suppressing desire. He said that they practiced a ritual during which the Dalai Lama would procreate with a virgin in order to achieve enlightenment and the virgin would hallucinate and the monks and nuns would also attain enlightenment. Is there any truth to this?
Ivan T
IT
That is absolutely true.
Alice
Big Oil Prepares for Grilling by Congress
Tuesday, November 08, 2005
(SNN Washington) On Wednesday, energy executives will travel to Congress to justify high gasoline prices. Congress must decide if it will have to levy a tax on record oil industry profits.
Congress must decide if it will have to levy a tax on oil industry profits
The chief executives lining up to face the joint hearing of the Senate energy and commerce committees include Exxon Mobil Corp.'s Lee Raymond, ConocoPhillips's Jim Mulva, Chevron Corp.'s David O'Reilly, BP America Inc.'s Ross Pillari, and Shell Oil Co.'s President John Hofmeister. It is expected that lawmakers, feeling heat over high gasoline prices will give the oil company executives quite a grilling.
The grilling will start with Trent Lott
The grilling will start with Trent Lott, who will be making ribs. Lott is famous for his barbeque sauce. In addition, Charles Grassley will be making baked beans. Rick Santorum has agreed to cook chicken breasts, and Bill Frist will assemble those breasts into sandwiches. On the minority side, Harry Reid is expected to bring nacho chips, Hillary Clinton and Chuck Schumer have offered to make potato salad, and John Kerry will provide condiments.
The Senators hope that if they put together a good enough meal, the oil executives will not raise gas prices even further.
The Human Lie Detector
Monday, November 07, 2005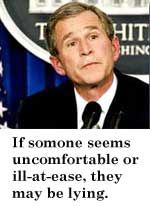 (SNN Washington) Yesterday on "Meet the Press", Senator Tom Coburn made an unbelievable announcement. Much like Robert Deniro in "Meet the Parents", he is a human lie detector.
The bombshell was dropped during a conversation with the show's main character, Tim Russert. The Senator explained why he was satisfied with John Roberts. "I've tried to use my medical skills of observation of body language to ascertain your uncomfortableness and ill at ease with questions and responses. I will tell you that I am very pleased both in my observational capabilities as a physician to know that your answers have been honest and forthright as I watch the rest of your body respond to the stress that you're under."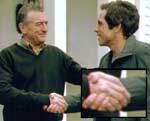 Of course, with the similar name, it is quite obvious that "Meet the Press" is a cheap television knockoff of "Meet the Parents. Up until now, they have been very careful not to steal any plot hooks from the original movie. However, with the show having a "human lie detector" it is quite obvious that they have run out of plot ideas. At this point, it is unlikely that the show will remain on the air much longer.
Of course, even the best lie detector tests can be beaten by the self-deluded and psychopaths. It is more than likely possible that this "human lie detector" bit is just a red herring and they are setting up Roberts to show his true colors in the next season.
An Important Announcement
Sunday, November 06, 2005
In Argentina, Bush will come face-to-face with a man his administration has criticized as a menace to hemispheric stability — Venezuelan President Hugo Chavez. The State Department would like to make this important announcement.
"This summit is not about Hugo Chavez," says U.S. national security adviser Stephen Hadley. "This is not news."
We would like to thank Mr. Hadley for taking the time to tell us what was not important enough to think about.
Highway Bill Revisited
Saturday, November 05, 2005
(SNN Washington) Today's Washington post features an article about a Senate movement to remove some projects from the $286 billion dollar highway bill passed this summer.
There may have been a few extra dollars spent on the highway bill.
Sometimes, even the small government Republicans miss the mark on lowering government spending. And some say there may have been a few extra dollars spent on the highway bill. Specifically targeted are 6000 projects, totaling 24 billion dollars.
People speaking out against the $24 billion in projects, are just people as anti-American lefty, John McCain. "But there's a great deal of symbolism associated with whether we're going to add $24 billion to the debt in unwanted and unnecessary pork-barrel projects," McCain said. To restate, McCain does not think that $24 billion in tax money is an important amount, but the symbolism is important. And McCain is right, this small drop in the bucket could only support the War in Iraq for about sixth months.
Targeted are 6000 projects, totaling 24 billion dollars.
Disgraced House majority leader Tom DeLay has a better idea of where the money has gone. In a speech to a group of conservatives, DeLay blamed the runaway spending during the past five years of Republican majority on Democrats. When asked by an audience member "How large does the Republican majority in the House and Senate need to be before Republicans act like the fiscal conservative I thought we were?" DeLay responded, "I'm not here to defend the highway bill," and then went on to defend the highway bill for several minutes.
Device Disproves Quantum Theory
Friday, November 04, 2005
(SSN Antwerp) Richard Mills, a Harvard University medic who also studied electrical engineering and MIT, claims that he has built a prototype power source that would produce vast amounts of cheap energy. In addition, his finding completely rewrites modern physics.
Mills is supposedly only months away from presenting his prototype.
Dr Mills says that he has investors lined up to the tune of hundreds of millions of dollars if he can prove that his prototype works, and Mills is supposedly only months away from presenting his prototype.
However, modern physics can not explain why Mills's device works. The explained method the device uses to produce power, moving hydrogen electrons closer to the nucleus of the atom, would rewrite the rules of quantum mechanics. Many modern physicists have questioned his work, partly because it would mean abandoning 50 years of accepted science, but mostly because they wish they would have thought of it first.
Energy from the new technology would cost around 1.2 cents per kilowatt hour.
Mill's company, Blacklight Power, is slated to start providing devices in the next four years. It has been predicted that energy from the new technology would cost around 1.2 cents per kilowatt hour. This compares to an average of 5 cents per kWh for coal and 6 cents for nuclear energy.
But Mills has work to do. In the next few months, he must finish a working prototype and prove to the scientific community and his prospective backers that the technology is feasible. If he proves his technology works, he will be disemboweled with a trowel and hung upside down underneath a bridge. Traditionally, this is where most alternative energy projects fail. If he can survive the disemboweling, the world will finally have cheap renewable energy.
Democrats Ruin Good Thing
Thursday, November 03, 2005
(SNN Washington) Yesterday, Democrats defeated a bill aimed at amending U.S. election laws to immunize bloggers from campaign finance regulations. The vote tally in the House of Representatives, 225 to 182, was not enough to send the Online Freedom of Speech Act to the Senate.
225 to 182, was not enough to send the Online Freedom of Speech Act to the Senate.
The vote broke close to party lines. Three quarters of Democrats voted against the reform bill. "I'm horribly disappointed that this important measure failed to pass," said Rep. Mark Kennedy, R-Minn. "This bill was designed to protect the free-speech rights of Americans whose only alleged crime is wanting to use the Internet to express their opinions."
However, Rep. Lloyd Doggett, a Texas Democrat, said that if the bill were approved, the public would have "no idea whether Internet campaign ads are being financed by secret soft money."
Not passing this bill completely undermines American Democracy.
Not passing this bill completely undermines American Democracy. It is a horrible blow to the First Amendment. The guarantee of freedom of speech makes it clear that bloggers can accept thousands of dollars from corporations to blog for politicians. We have been taught again and again that you can not sincerely argue a point unless paid at least $90,000. Because this law did not pass, many bloggers will not become rich through paid punditry.
There is still a narrow margin of time until the Federal Election Committee finalizes their methods for extending campaign finance laws to the internet after which the only way to get thousand of dollars of soft money will be to work for Rupert Murdock. Until this is done, we will be waiting for your call Mr. DeLay.
Cervix Front Opens
Wednesday, November 02, 2005
(SNN Washington) Conservative groups are constantly fighting to stop unmarried women from having sex. Unfortunately for them, a new front has opened up in this war, the cervix.
A new vaccine due to be released next year may completely eliminate cervical cancer
A new vaccine due to be released next year may completely eliminate cervical cancer, which kills thousands of women and forces many more to receive hysterectomies. Unfortunately, with the development of this drug, only diseases such as AIDS and herpes will serve as a deterrent to doing the nasty.
The controversy lies in the wish of some to make the vaccine mandatory, like many other inoculations given at puberty. A former member of the conservative group Focus on the Family serves on the federal panel that is playing a pivotal role in deciding how the vaccine is used. Another Bush appointee on the panel belonged to the controversial right wing group Focus on Giving Everyone Cervical Cancer. But conservative activists are quick to point out that they are not being sexist, they are just limiting the reproductive freedom of anyone with a cervix.
With the specter of cervical cancer gone, the high schools of America will become nonstop orgy pits, barely recognizing the vaults of virginity they are today. Officials from the companies developing the shots Merck and GlaxoSmithKline can not wait to sink their engorged members into steaming teen flesh.
This is going to sabotage our abstinence message
"I've talked to some who have said, 'This is going to sabotage our abstinence message,' " said Gene Rudd, associate executive director of the Christian Medical and Dental Associations. "Parents should have the choice. There are those who would say, 'We can provide a better, healthier alternative than the vaccine, and that is to teach abstinence,'" Rudd said. Rudd then went on to discuss prayer as a safer alternative to root canal.
However, former Chief of Staff to Dick Cheney, Scooter Libby, has developed a method of deterring sexual activity that may be even more effective than cancer. Upon a girls tenth birthday, she would be raped by a bear. The bear would be kept aroused with a stick. The former Chief of Staff has yet to explain how one would keep a bear aroused with a stick, but he has surely put in hours of field research.
Lesbian Minister Defrocked
Tuesday, November 01, 2005
(SNN Beijing) Yesterday, the United Methodist Church defrocked an openly lesbian minister in Philidelphia.
the Methodist Church has been struggling with its sexual identity.
Like many denominations, the Methodist Church has been struggling with its sexual identity. The Judicial Council released the decisions after hearings last week in Houston. The Rev. Irene "Beth" Stroud of Pennsylvania was defrocked for breaking church law prohibiting "self-avowed practicing homosexuals" in the clergy. They did not however offer any method by which homosexuals could get better without practice.
But why did they nine members of the Judicial Council want to see Rev. Stroud naked? Men outnumber women on the Judicial Council 6 to 3. It is well known that heterosexual men have an unhealthy attitude towards lesbians, like a dog that keeps humping a table leg despite the lack of response.
Lesbians could have souls
As the Rev. Stroud stood naked before the leer of the Judicial Council, they had a good natured discussion about whether lesbians could have souls. However, during the discussion, Judicial Council members failed to hump any table legs, except, of course, Rev. Theodore Walter.
This reopens the discussion about whether or not homosexuals should hide their sexuality. In recent years, it has become quite common for lesbians to disguise themselves as men. Hopefully someday these brave people can openly admit they are gay women, but until then people like Rick Santorum, Herb Kohl and Pat Robertson will have to continue to hide their sexuality.
Additional reporting by Alice Humbees